Flowering is a delicate stage, decisive for obtaining the fruit and at the
Domaine Gérard Brisson
, we are aware of its importance. We tell you more about this crucial step for the quality of the future vintage of
Morgon Les Charmes.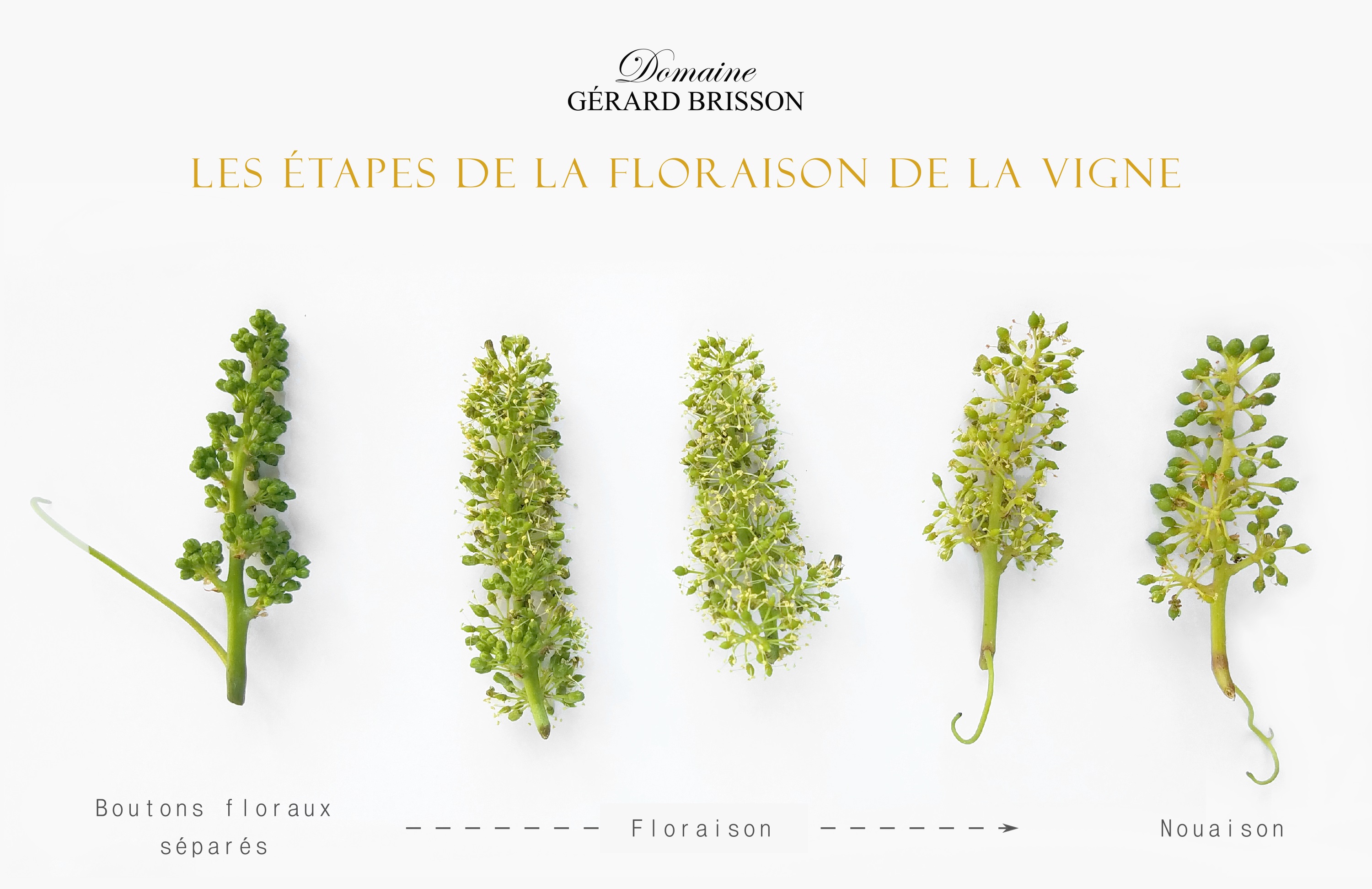 Barely visible, hidden among the branches and leaves of the vine, these delicate little flowers will only be there for a very short time. In Beaujolais, the flowering of the vine begins in May, when flower embryos appear, and peaks in June. The flowers are white and tiny, and the climate is a decisive factor in their growth.
This is the time when winegrowers are most concerned about the weather, fearing cold and rain. When the inflorescences start to bloom, the vines need hot temperatures, lots of sun and little or no rain , otherwise pollination may be disturbed, reducing fruit set.
The countdown has begun !
It is necessary to count Approx. 100 days from the date of flowering so that the grapes are at the optimum point of maturity for harvest. Note that this is not an exact science, because the vineyard will always be confronted with various hazards (hail, drought, thunderstorm rains …) which will advance or delay the ripening of the grapes.
This is why maturity tests are made at the approach of the harvest in order to better refine the harvest forecast.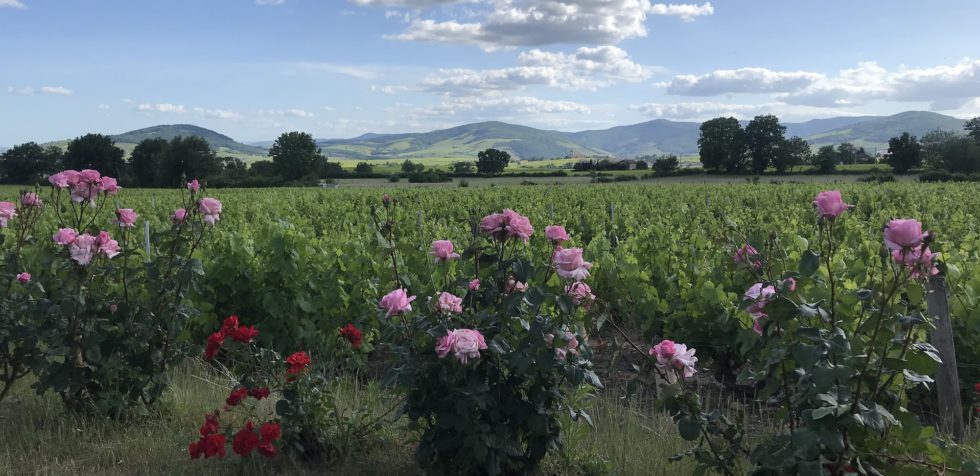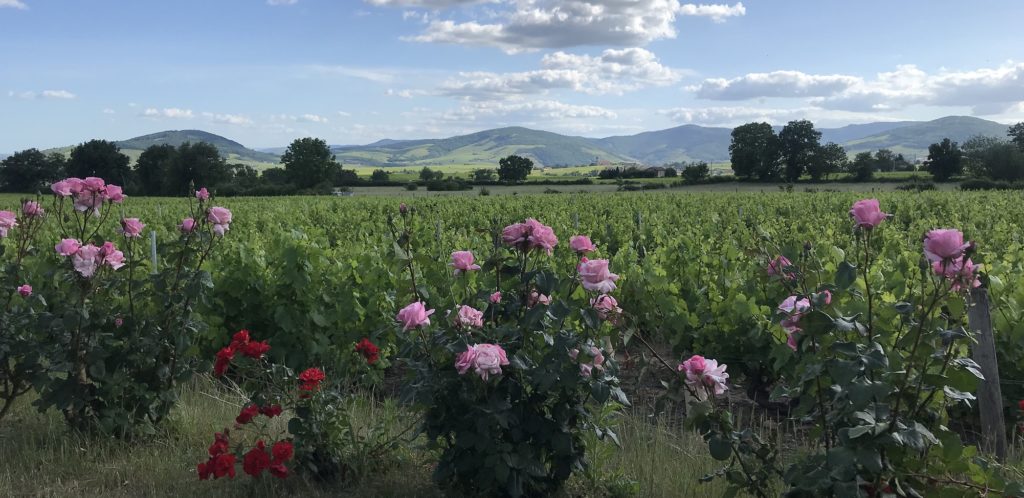 The flowering of the vines often coincides with that of the roses along the plots of the estate.