In the heart of the vineyard
Burgundy – Beaujolais
Day Tours – Visits – Private Tastings
Great Burgundy extends from the Côte d'Or to Beaujolais through the Mâconnais. It is here that since 3 generations the Brisson family shares its know-how and experience.
Known worldwide for the quality of its cuisine, the Rhône department is above all a land steeped in history and tradition.
Between the rock of Solutré, a famous prehistoric rock, and Lyon, capital of the Gauls, Beaujolais is a link. Beaujolais is full of charming medieval villages such as Oingt and Ternand. The unspoilt nature of the Beaujolais mountains and the famous vineyards, make it a must-see destination.
Since 2002, Domaine Brisson accompanies its clients in tailor-made tours outside the traditional circuits, in order to discover the region through its inhabitants. We offer them unique experiences by pushing closed doors to the public.
A private welcome

Professional wine guides

Constant attention

A tailor-made program

Immersion in the deepest part of the region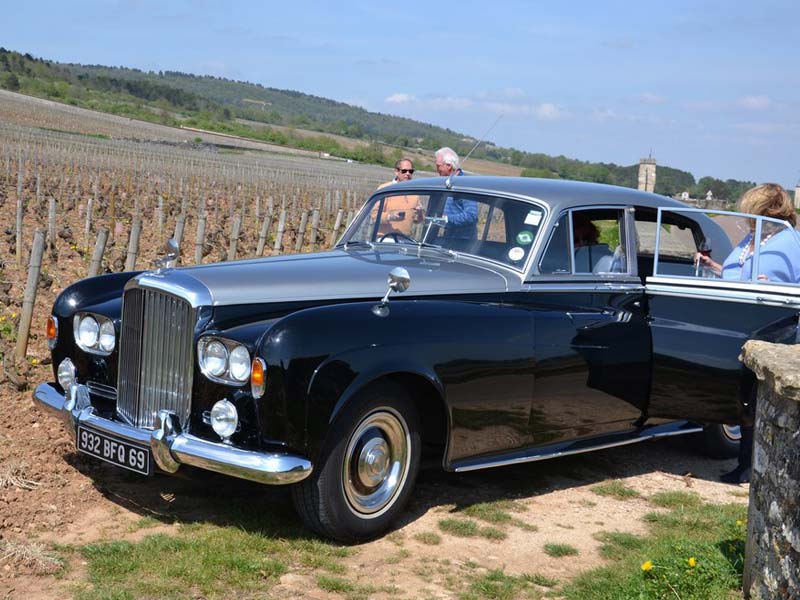 Wine Day Tour
Castles and wines of Beaujolais
Escape in Bentley S3 (1965) to meet the authenticity of Burgundy or Beaujolais wine for a discovery of its heritage, its terroirs, its wines and its green landscapes.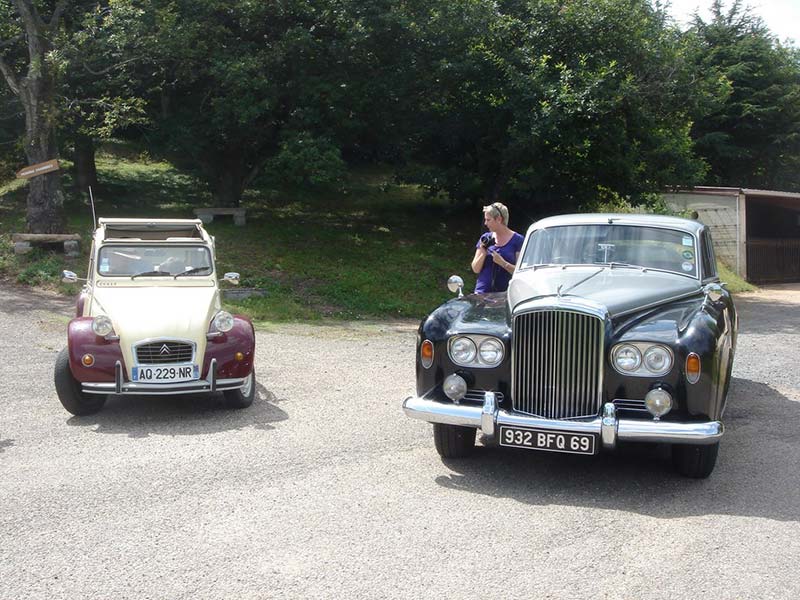 Escapade
Discovery of the vineyard and wines in a vintage car
A discovery tour of the vineyards offered in Bentley S3 or Citroën 2CV with exceptional views (ancient Roman road, panoramic terrace, castles, deer farms, honey …)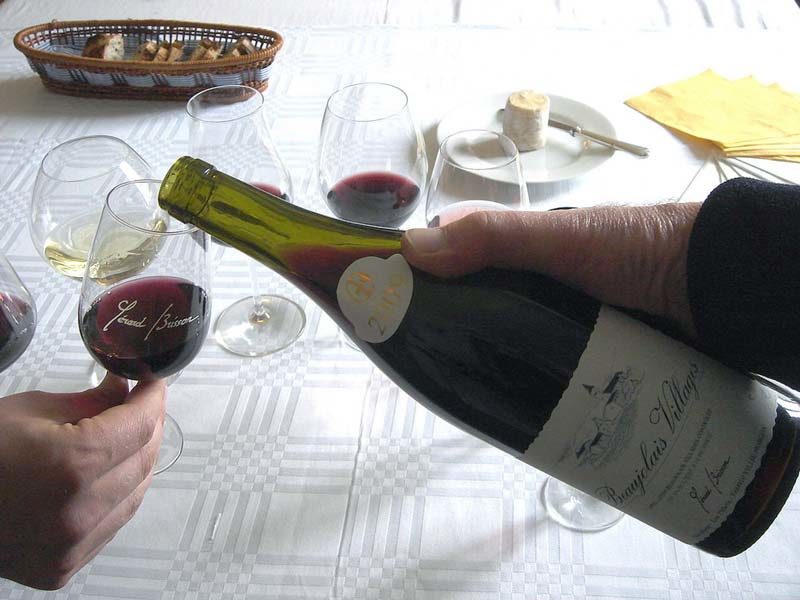 Aperitif winegrower
A moment of sharing and discovery in the cellars of the Domaine
Welcome with presentation and history of the area and the region.
Visit of a vineyard and explanation of the culture in sustainable agriculture Terra Vitis.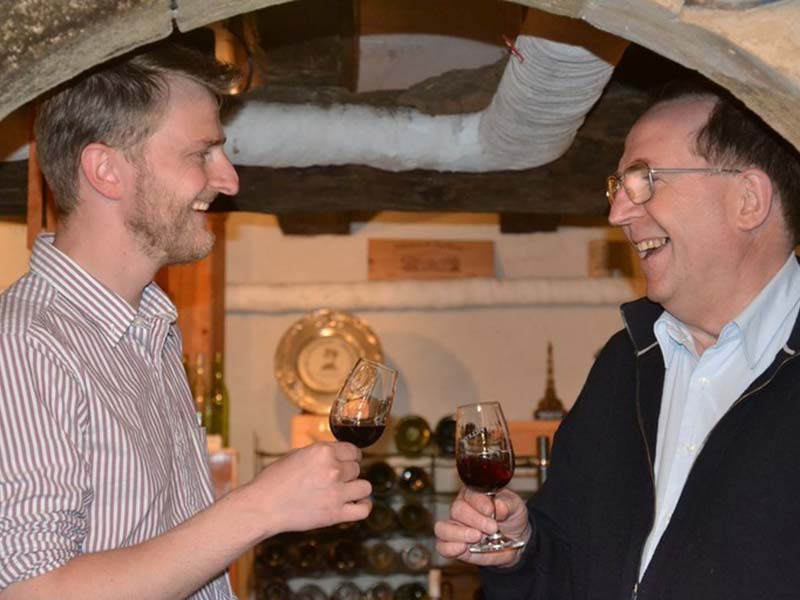 Oenology course with oenologist producer
Knowledge at the source
Through amazing and fun experiences, beginners and experts will learn and share their impressions while discovering their tasting abilities.
Subscribe to our Newsletter
Keep up to date with the latest news
from Domaine Gérard Brisson.