The excellence of the cru Morgon Les Charmes
A family-owned estate for several generations
We cultivate our 35 hectares of AOP Morgon, Regnié and Beaujolais-Villages in sustanable agriculture (Terra Vitis label).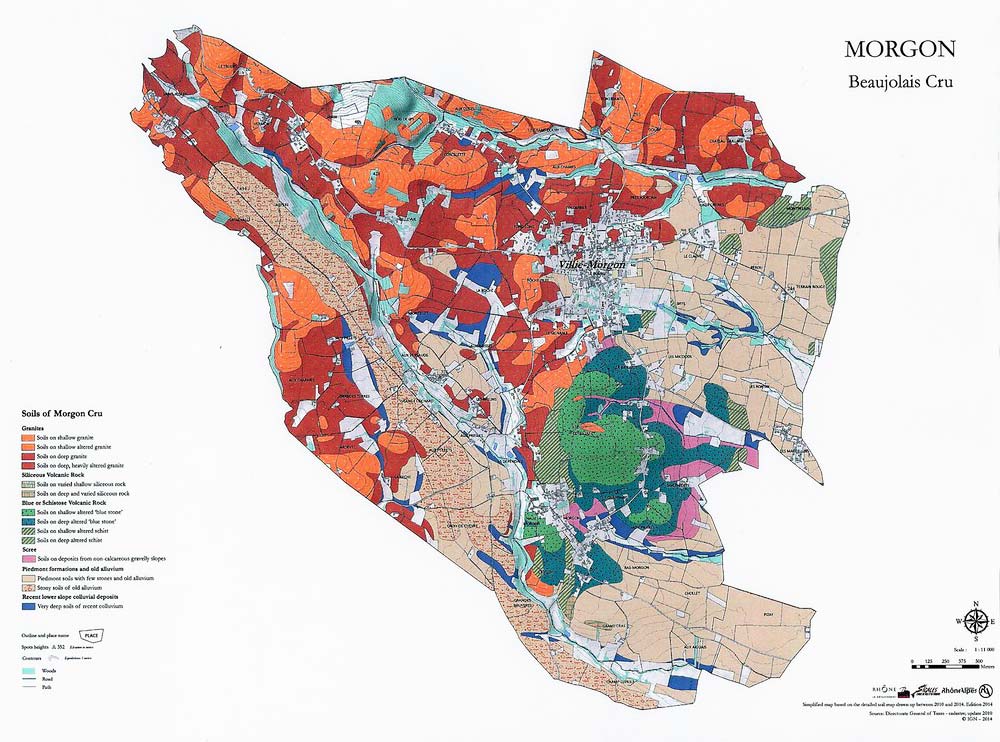 Our vines, whose average age is 50 years (the oldest were planted in 1920 !) Have a production capacity of about 200 000 bottles.
The estate benefits from an exceptional exposure on slopes (340 meters altitude), facing south- east, on poor granitic soils.
Today, Gérard Brisson perpetuates the family heritage through winemaking and vinification using the traditional Morgon method (no thermo-vinification !).
Year after year, the results are unmistakable : the expression of a unique terroir.
Gérard Brisson is considered by his peers as one of the best winemakers in Beaujolais for the Morgon he produces.
The experts and consumers are not mistaken !
Guides and medals
GUIDE DUSSERT-GERBER 2015
Premier Grand Vin Classé.
FEMINALISE
Médaille d'Or
GUIDE HACHETTE DES VINS
Coup de Cœur et Sélections.
GUIDE GILBERT et GAILLARD
LE PETIT FUTÉ
CONCOURS DES GRANDS VINS DE FRANCE
Nombreuses Médailles
BURGUNDIA D'OR
CONCOURS DES GRANDS VINS DU BEAUJOLAIS
Médaille d'Or et Médaille d'Argent
CONCOURS GENERAL AGRICOLE DE PARIS
Médailles d'Or et d'Argent.
CONCOURS DES VINALIES
TASTEVINAGE DU CLOS VOUGEOT
Plusieurs fois distingué par les Chevaliers du Tastevin.
CONCOURS INTERNATIONAL DES VINS A LYON
Médailles d'Or
GUIDE DES VINS DVE
DECANTER
Subscribe to our Newsletter
Keep up to date with the latest news
of the Domaine Gérard Brisson.