The Wine & Cheese Tasting Workshop has been recognized as a Remarkable Experience of the Vallée de la Gastronomie.
This is a great reward for the Domaine and encourages us to work even harder to build high quality wine tourism activities.
We tell you more about the Gastronomy Valley and the remarkable experiences highlighted: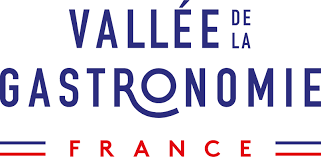 On June 24, for the first time in the history of French gastronomy, three major Regions, Auvergne-Rhône-Alpes, Bourgogne-Franche-Comté and Provence-Alpes-Côte d'Azur, have decided to combine their strengths and assets to launch a new tourist destination dedicated to gastronomy and the discovery of wines and local products: the Gastronomy Valley – France®.
Its ambition: to offer a selection of gourmet and remarkable experiences designed to highlight the exceptional diversity of these 3 territories by responding to the quest for authenticity of today's travellers.
All the experiences, region by region, can be found on www.valleedelagastronomie.com/
The experiences of the Valley of Gastronomy
The ambitious project of the Gastronomy Valley® is based on a selection of offers that allows you to share and discover the know-how:
existing gourmet tourism offers related to gastronomy, wine and/or local products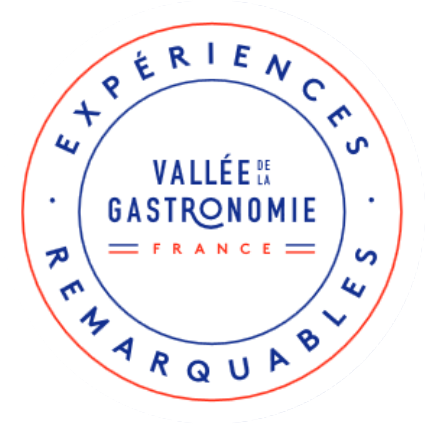 a collection of remarkable experiences to live once in a lifetime.
This selection consists of unique experiences "to be lived once in a lifetime". Their selection criteria guarantee a multi-sensory journey, which leaves a strong memory trace in the visitor's imagination.
The Wine & Cheese Tasting Workshop
The Domaine Gérard BRISSON Wine & Cheese Tasting Workshop is classified in this category, in the same way as the great chefs Anne-Sophie PIC, Romuald Fassenet or the chef of the relay Bernard LOISEAU.
The qualities of this wine tourism activity are numerous:
the perfect agreements worked with Pierre BRISSON, cheese expert, trainer and founder of Paroles de Fromager
the solid knowledge of wines and cheeses taught during the workshop
the perfect match with Morgon Les Charmes La Louve
Domaine Gérard BRISSON has its rightful place alongside the great names in gastronomy!
Book a wine and cheese workshop